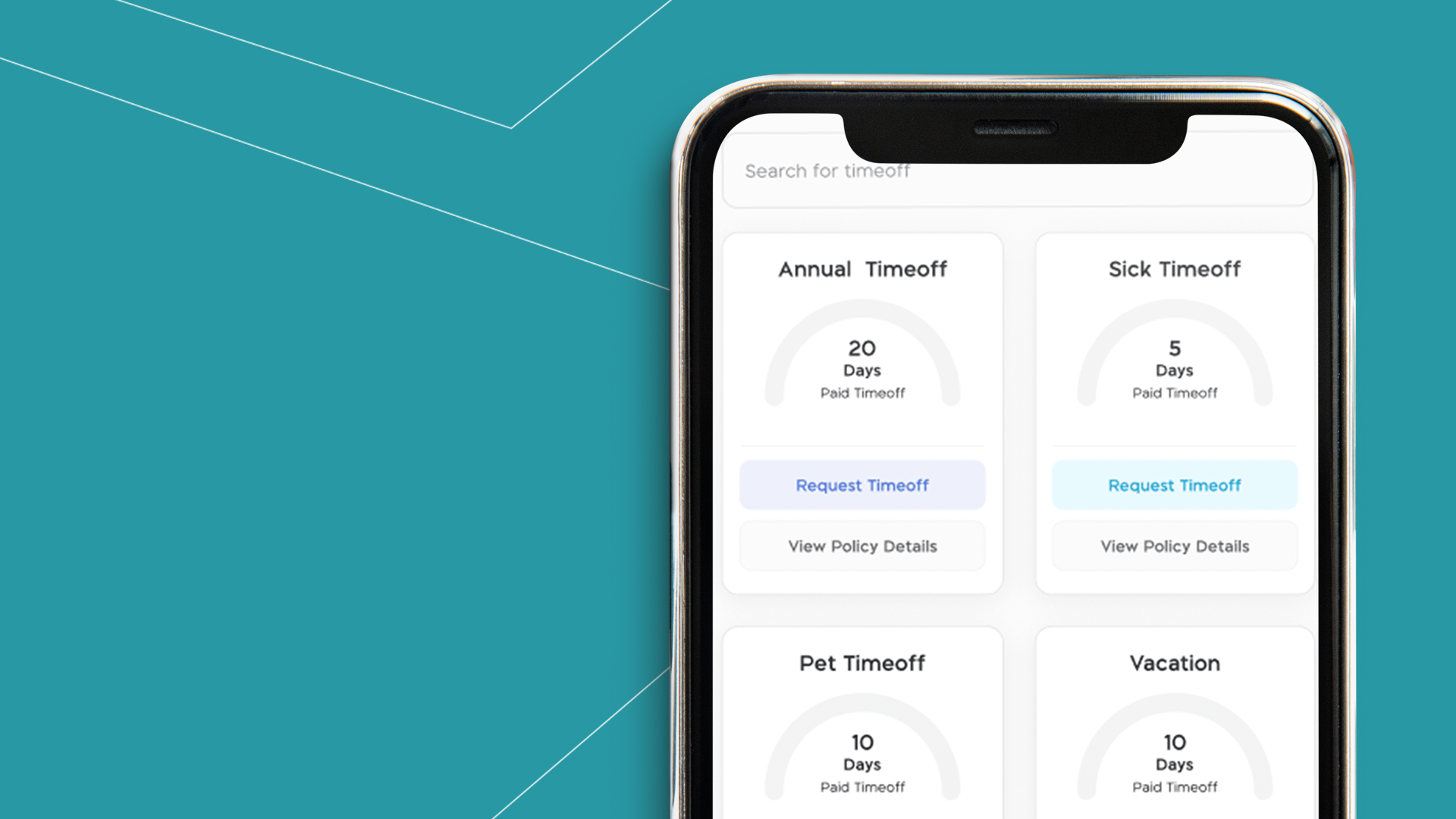 Setting Up Time Off Policy on Your Mobile App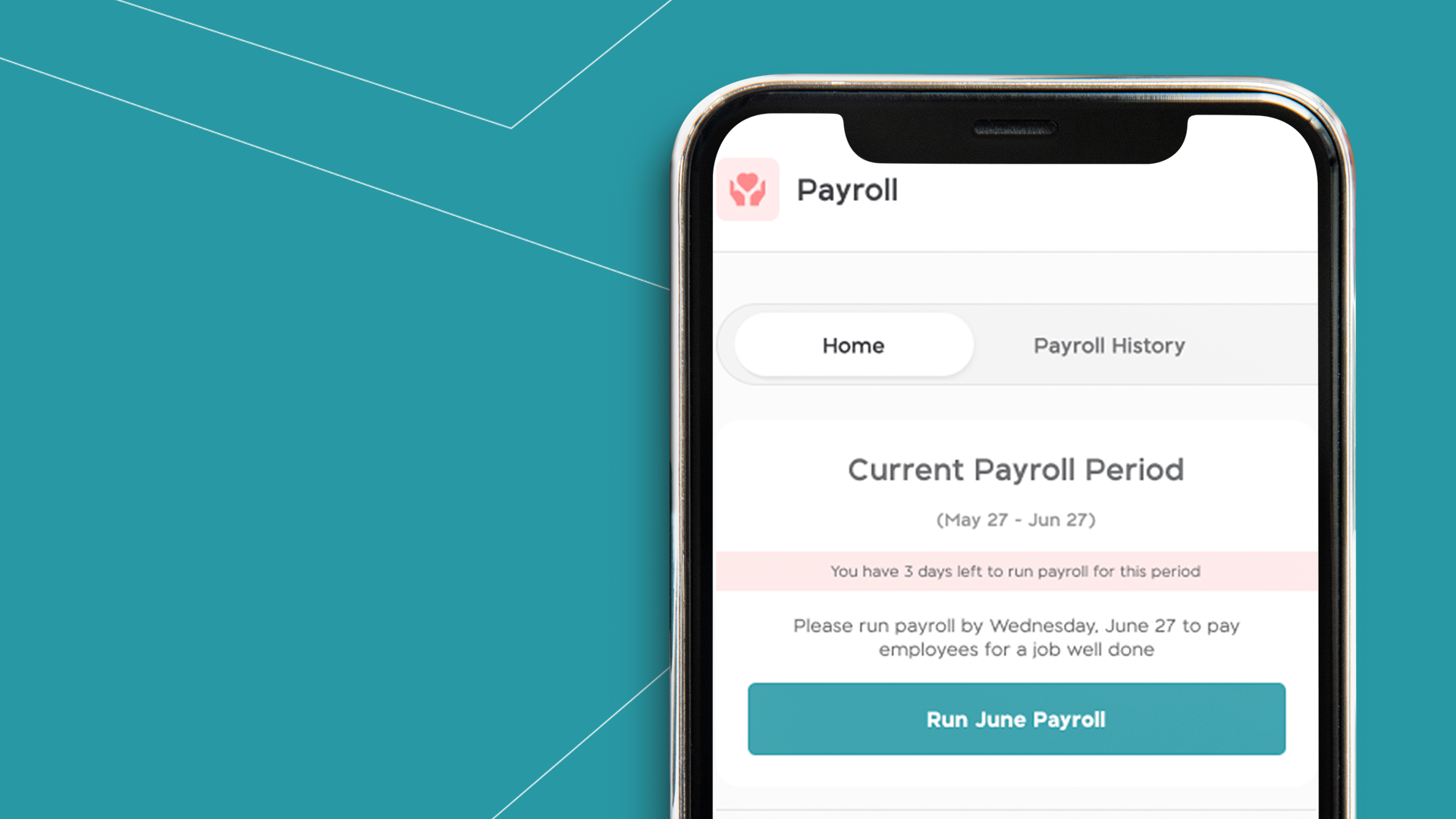 How to Prepare Payroll Using BizEdge
While updating employee information can be done in the People app or from the employee's end on MyEdge, updating job details and compensations can only be done from the People app.
Step 1: Click on the People app from the mobile app home page, then click on the People tab of the People app to view the list of employees.
Step 2: If the choice employee name is not seen at first glance, you can search for the employee by name from the menu bar. Click on employee once found.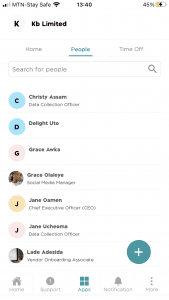 Step 3: Click the 'Edit Profile' button above and select 'Job Detail'.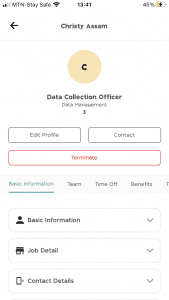 Step 4: Edit the information you wish and select an effective date. Click on the save button and the information has been saved.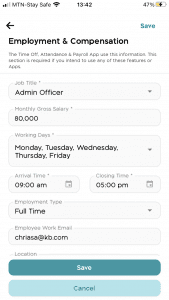 Step 1: Click on the People app from the home page.
Step 2: Click on the plus button below the screen and fill in the necessary information.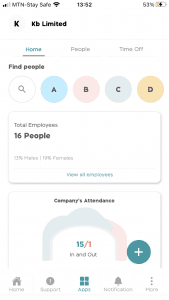 Step 3: This is where you will input basic information about the employee to populate the employee's profile.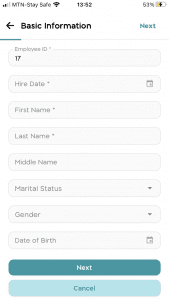 Step 4: Input employment and compensation details. You can choose to fill in the contact details and Next of Kin details if you wish to. Proceed to fill in the banking information and grant the employee self-access to use MyEdge on your account.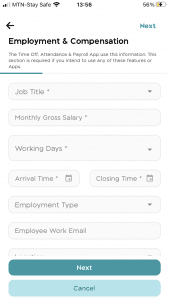 Step 5: Click on the save button to save and add another employee or go back to the employee's page. You have successfully added a new employee. Await the employee's acceptance of the MyEdge invite to update their dashboard.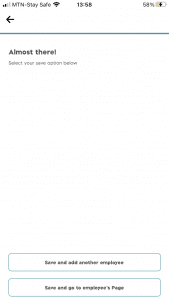 Would you rather watch a step-by-step video guide? click on the play button below.