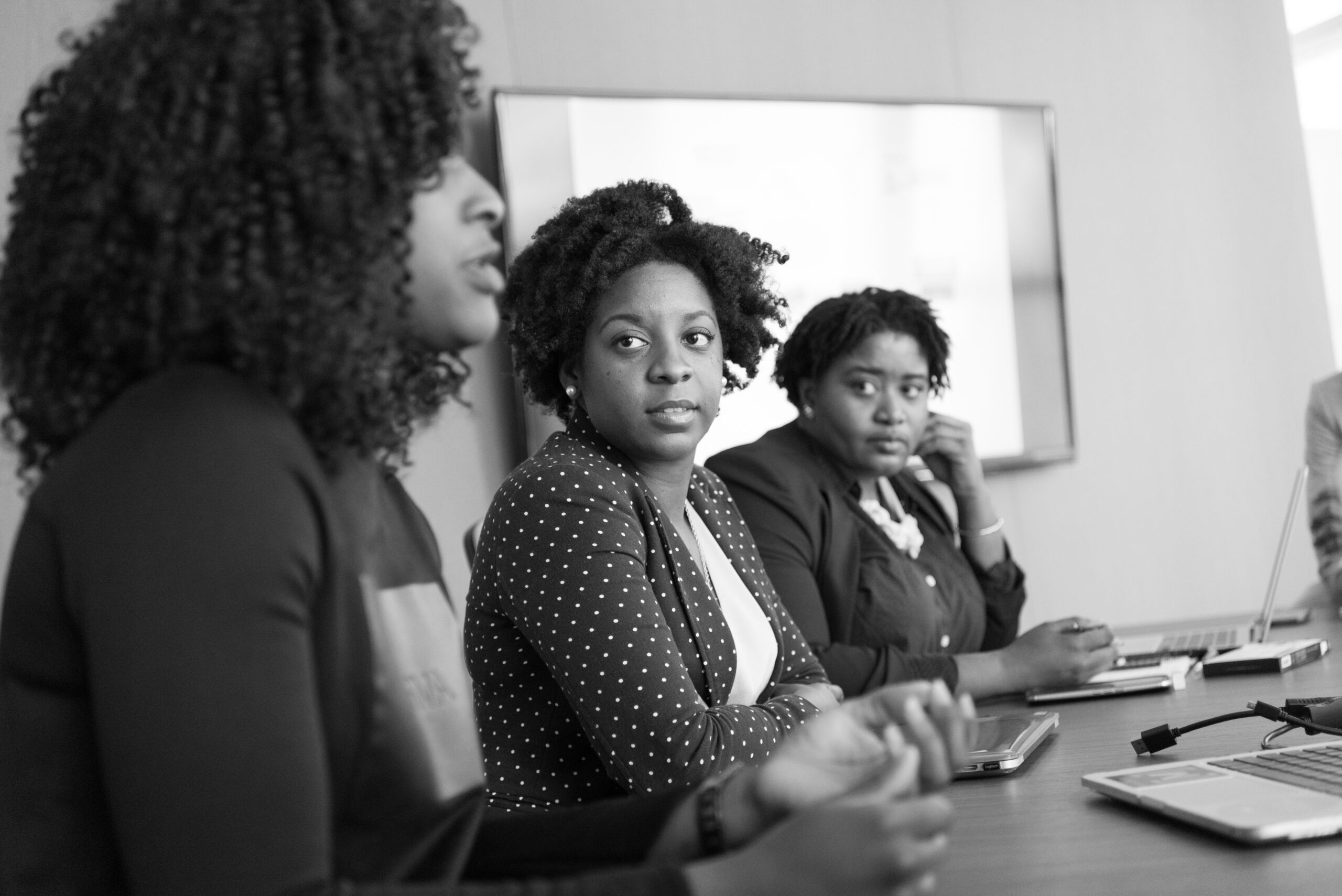 Motivating Employees During Economic Uncertainty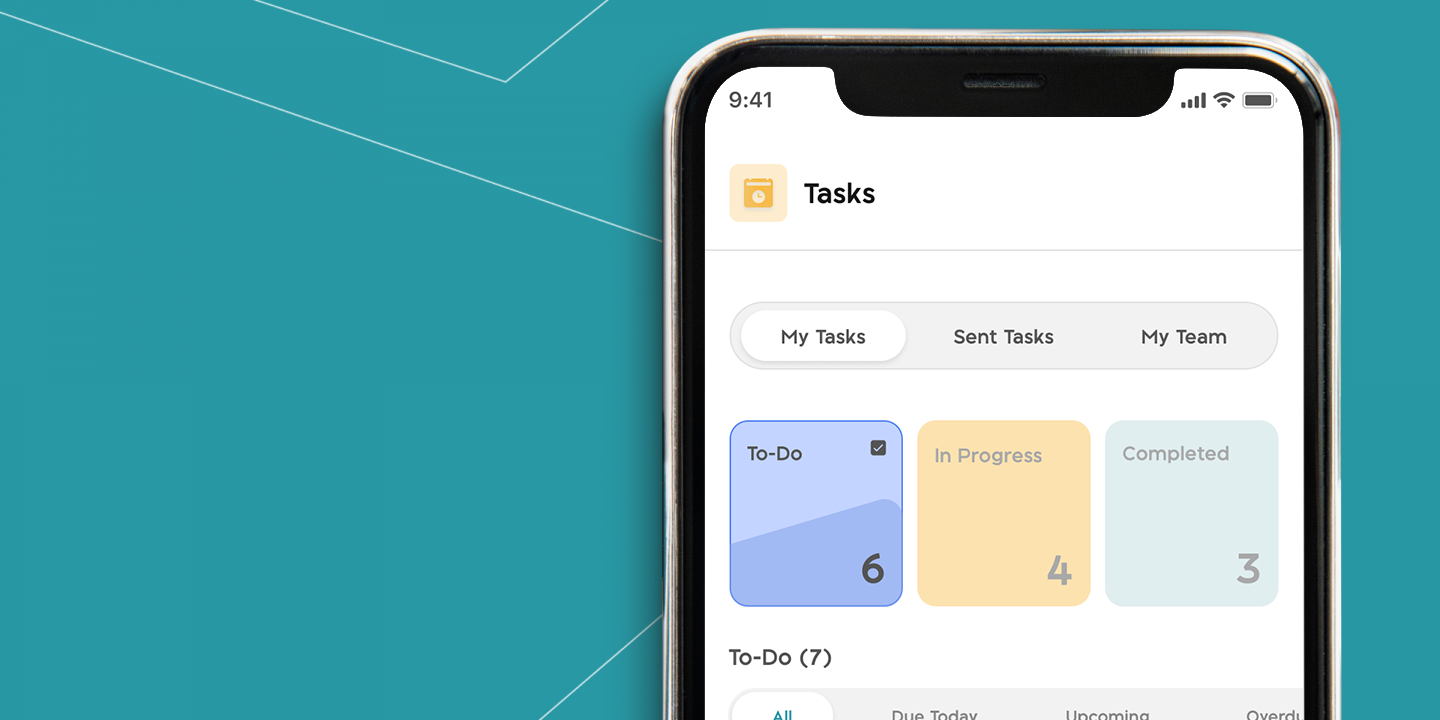 Simplified Task Management for Teams
Skills Every HR Professionals Needs In 2023
There are several skills every HR professional needs. HR professionals require a wide range of skills to be successful in their roles. Key HR competencies include role-specific and soft skills, as well as business understanding and digital and data literacy. These skills will help HR professionals to grow professionally and contribute to the success of the company.
But which skills and competencies are most important and what do they entail? In this article, we've put together an overview of the most in-demand skills in human resources (in no particular order), what impact these skills have, and how to develop them.
Let's get started!
1. Communication skills
2. Administrative expertise
3. HR Management knowledge and expertise
4. HR strategy creation & execution
5. Managing priorities
6. Proactivity
7. Advising
8. Coaching
9. Recruitment and selection
10. Employee experience expertise
11. Command of technology
12. Being analytical and data-driven
13. HR reporting skills
14. Commercial awareness
15. Cultural awareness and sensitivity
16. Wellbeing evangelism
17. Active listening
18. Teamwork
1. Communication Skills

Communication is the most frequently mentioned skill in HR job postings. Effective communication is crucial in human resource management as the HR professional is the link between the company and the employee and represents both parties.

You are a source of information for employees and the ability to efficiently handle their questions and complaints is key to success in most HR jobs.

Communicating with stakeholders, the CEO, managers and employees at different levels of authority and influence requires different language and tone.That's why the ability to connect well with all kinds of people and make a positive, professional impression is an essential skill for HR professionals.

Both formal and informal communication in different ways (e.g. oral and written, both in person and online) is essential.

Another communication skill that is becoming increasingly important for HR teams is storytelling. As data plays an increasingly important role in all areas of business, HR professionals must be able to translate data into clear, compelling and impactful stories tailored to different stakeholders.
2. Administrative Expertise
Although the nature of management is changing with the use of technology and HR automation, management tasks are still an important part of the HR role.

These tasks include processing vacations, absences, absence records, employee arrivals and departures, payroll, benefits, and more. Therefore, working as an administration expert can be of great benefit to any aspiring HR professional.
3. HR Management Knowledge and Expertise
Previous professional experience or academic training in human resources management or work and organizational psychology is very helpful for a professional role in human resources. HRM skills form the basis for many other HR skills and competencies. Helps understand hiring, selection, leave procedures, data reporting and more.
An academic background in psychology or human resource management will also allow you to develop soft skills that enhance your communication and coaching skills.
4. HR strategy Creation & Execution
HR professionals need to adopt a strategic mindset. Even if you are not (yet) ready to make HR strategy development part of your job, you still need to be able to understand the strategic intent and translate it into an implementation plan.
The ability to interpret and implement an HR strategy that effectively supports the overall organizational strategy helps HR professionals to have a greater impact within their organization and strengthen HR's role as a strategic partner.
5. Managing Priorities
No matter how valuable or important an HR project or initiative is, there is a big chance that stakeholders have different opinions, priorities and motives.
When you are able to manage conflicting ideas and priorities between stakeholders and manage this complexity, you can avoid potential project roadblocks and get the information and support you need to make your project a success.
6. Proactivity
HR professionals connect employers and employees. In such a role, being proactive can help you identify potential issues before they arise or escalate. Proactive and strategic HR management helps to plan and align core HR tasks in such a way that they bring the greatest possible benefit to the company.
Proactive HR management is always preferred to reactive HRM.
Also, to be proactive as an HR professional, you need to stay informed about current and emerging trends not only in HR, but also in technology and work culture. In addition, training in your HR skills should be an ongoing part of your professional development.
7. Advising
One of the most important HR skills is being a credible and trusted advisor to various stakeholders. Must be able to advise employees, supervisors and managers effectively on HR issues.
These issues may be operational in nature, such as creating a reintegration plan for an employee or helping a senior manager formulate an email for the department. Other tactical issues include organizing and advising on restructuring efforts. Strategic consulting is about better aligning HR practices with the organization.
But it's not just about what it advises its stakeholders; Here's how to advise them. Establishing yourself as a trusted advisor requires you to continually communicate and interact in a way that builds trust and strengthens your reputation as a trusted professional. This is where excellent communication skills become invaluable.
8. Coaching
Coaching skills increase employees' ability to develop, guide them to reach their maximum potential and align their skills with the goals of the company.
These skills also help HR professionals manage activities and situations such as training and development, onboarding new employees, reintegration, conflict resolution, and assisting managers with staffing issues.
Coaching skills are most commonly developed in the workplace or in an external coaching education and are also a key leadership competency.
9. Recruitment and Selection
A PWC report found that 58% of HR leaders surveyed believe finding, attracting and retaining talent is their biggest challenge. Therefore, one of the most important tasks of the HR department is to find qualified candidates, select the best ones and determine whether there is a match between the candidate, the company (the culture) and the manager.
This is why developing recruiting skills such as relationship building, negotiation and collaboration is crucial for HR professionals.
Interviewing candidates is an essential part of recruitment and selection, so active listening is also essential. In addition, you must ensure that the recruitment and selection process is fair and does not discriminate based on age, gender, ethnicity or any other factor.
10. Employee Experience Expertise
For 47% of HR leaders, employee experience is a priority. More than 80% of employers believe that a positive employee experience increases engagement, well-being, productivity, and talent attraction and retention.
HR professionals with experience in employee experience can use human-centered design thinking to put the employee at the center of the workplace design process. This includes, for example, creating employee surveys and implementing feedback, promoting diversity, equality, inclusion and belonging, developing a recognition and rewards program, and prioritizing employee satisfaction and well-being.
You understand the entire employee lifecycle: the entire relationship between employees and the organization, from recruitment to graduate training. In doing so, they can create exceptional employee experiences that help attract and retain the talent organizations need to thrive in today's changing world.
11. Command of Technology
Surveys show that 80% of small businesses in the US are already using HR software or plan to use it in the near future. Additionally, 54% of companies with more than 500 employees are increasing their HR technology spend by an average of 24%.

New technologies such as ChatGPT, virtual and augmented reality along with the rise of the Internet of Things (IoT) are shaping HR models around the world. For example, the "Vehicles for Change" program uses augmented reality to train new mechanics, Deloitte offers virtual tours for new employees and virtual job fairs are enjoying increasing popularity.

As such, a strong command of technology is essential for HR professionals.You don't need to be an IT or data expert, but knowing and mastering the variety of tools and systems available can help you work more effectively and efficiently. This is especially relevant in organizations with international or remote/hybrid teams.

HR professionals also need to become familiar with a specific type of technology: the Human Resources Information System "HRIS". Most information related to hiring, performance reviews, payroll, employee benefits and compensation, and other areas is recorded in one or more HRIS. It is important that HR skills training includes guidance on navigating HRIS and understanding and interpreting the data stored there.

Large companies often have standard providers such as SAP (with SuccessFactors) or Oracle. Smaller companies often work with smaller providers. Knowledge of an HRIS is a prerequisite for most HR positions and one of the top technical skills HR professionals need today.
12. Being Analytical and Data-Driven
Business and HR leaders use workforce analytics to identify high-potential employees, analyze performance, achieve fair wages and incentives, and forecast future talent needs. In fact, it's no surprise that data is now considered more expensive than oil.
job-related skills and data-driven analytics have evolved rapidly over the past five years. HR professionals must learn to harness the power of data analytics to make better, evidence-based decisions.
Competencies of an HR professional include the ability to understand key HR metrics such as employee turnover, absenteeism, engagement and retention. This can involve using complex predictive analytics of HR data, or much simpler usage of data, such as using Excel analytics.
13. HR Reporting Skills
As people analytics becomes more important, so does the demand for HR reporting skills. These skills include the ability to create, read and interpret HR reports using data from various HRIS.
HR professionals with strong HR reporting skills can not only understand and interpret data but also transform it into compelling messages by telling stories and showing business impact.
When you can effectively report on key metrics, you can better advise managers and employees, create better HR policies, and make more evidence-based decisions.
14. Commercial Awareness
Commercial awareness is the ability to understand how the company makes money. Only by understanding your company's business priorities can you properly support them with tailored HR strategies and tactics, ensuring that HR creates demonstrable value for the company.

You can illustrate this added value using the Human Resources value chain. This is a three-step process that starts with HRM activities, followed by HRM outcomes and organizational goals. It shows how HR activities lead to organizational goals, such as generating profits.
15. Cultural Awareness and Sensitivity
This HR capability depends on the specific characteristics of the organization. Cultural awareness and sensitivity is a must, especially in larger multinational companies, because when communicating with managers and employees in different countries, one must be aware of intercultural differences.
These differences affect how you seek to hire, retain and develop employees and how you manage relationships with employees.
For example, practices for managing and retaining people can vary greatly across cultures. In India it is common to get promoted every year while in the western world it happens on average every 3 to 5 years.Likewise, it is not uncommon for Chinese workers to travel to their place of birth for Chinese New Year and never return to the factory where they worked on the New Year because they now work elsewhere without telling you.
There are also differences in communication when evaluating people. Israelis, Russians and Dutch are very direct, while Japanese and Southeast Asian countries are much more indirect. Using the wrong communication style can make your message seem less important or risk offending people from more indirect cultures.
16. Wellbeing Evangelism
HR professionals play a critical role in ensuring employees stay happy, healthy and productive. But of those who work at companies that support wellness initiatives, 89% are likely to recommend their company as a good place to work. As the impact of employee wellbeing becomes more apparent, employee wellbeing is becoming increasingly important to organizations.
17. Active Listening
HR professionals skilled in active listening are able to listen carefully to others without bias or judgement, creating a safe space for sharing.
Active listening goes hand in hand with empathy. "In a work environment, empathy is the ability to see situations from the perspective of everyone involved. That includes internal employees, shareholders, the communities in which they operate, and even the geopolitical environment," says Diane Gallo, leadership and career development coach.
Without strong active listening skills, addressing potentially sensitive DEI&B issues will be more challenging and it will be more difficult to effectively train employees and other HR professionals.
18. Teamwork
As a HR professional, you will be expected to work collaboratively with your peers in HR, with managers and leaders, and with the organization's employees.
The internal collaboration through the active alignment of HR activities benefits both the organization and the HR department. Being a team player also leads to greater collaboration, innovation, morale and satisfaction in the organization and encourages others to work together.
The Impact of HR Skills
Qualified HR professionals not only excel in their careers, but their skills also have a positive impact on the company as a whole.
HR professionals with strong HR skills experience:
Increased Job Satisfaction – Skilled HR professionals are better able to solve complex problems and meet workplace expectations. This, in turn, helps them become more dedicated and committed to their jobs.
Build Confidence – Developing HR skills helps HR professionals gain a deeper knowledge and understanding of their roles. You can confidently make decisions and interact with other employees, building trust and respect.
Increased Earning Potential – By improving their HR skills, HR professionals can increase their value in the job market. Because of their experience and enhanced skills, they are more likely to be considered for higher-paying promotions or roles, which directly impacts their earning potential.
Building a Fulfilling Career in Human Resources – Making an impact and using your strengths contributes to a sense of accomplishment.In addition, advanced HR skills enable HR professionals to take on more strategic roles, be recognized for their work and make meaningful contributions to the success of the organization.
Organizations with skilled HR professionals on board benefit from:
Employee Engagement – Qualified HR professionals are characterized by effective communication, motivation and employee engagement. This helps create a positive company culture and improve employee satisfaction and retention, which has a significant impact on business success.
Increased Productivity – Competent HR professionals can implement effective policies and processes that improve employee productivity. For example, you can design effective training programs, performance management processes, and incentive structures that motivate employees to perform better.
Strategic Workforce Planning – HR professionals can anticipate future workforce needs, align HR strategy with business strategy, and effectively manage talent, thereby contributing to the strategic goals of the organization.
Change Management – ​​​​​​When HR professionals can effectively communicate the need for change and create plans to overcome resistance and ensure a smooth transition, they can maintain organizational stability and performance during difficult times of change.
Cost Savings: Trained HR professionals can identify areas of cost savings such as: B. streamlining hiring processes and reducing employee turnover and absenteeism. This can result in significant savings for the company and improve its financial health.
Increased Team Morale – Effectively managing conflict and fostering an inclusive work environment through the application of key HR skills will help improve team morale and cohesion.
Organizational Performance – In general, organizations where HR professionals are adequately equipped to build and manage a productive and engaged workforce outperform their competitors and are ready to adapt to the rapidly changing business landscape.
How To Improve Your HR Skills
There are many ways HR professionals can develop their skills, advance their careers and add value to their organization. Here's how you can build your HR skills:
1. Getting Professional Certification
Online HR certification programs can help you expand your knowledge and skills to stay ahead of your competition and stand out in job applications. You will not only learn new skills, but also acquire valuable qualifications. Many of these HR courses can be completed at your own pace and fit into an existing degree or job.
2. Professional Groups and Networks
Regularly attending industry HR events and joining HR groups online and on social media platforms can help you connect with peers to ask questions, share knowledge and learn from shared experiences.
3. Mentoring and Coaching
An experienced HR professional can act as a great mentor or coach, providing you with guidance, advice and wisdom that can help you navigate your career, make difficult decisions and develop key HR skills. You can find a mentor within your organization or through a professional network. Many people are happy to pass on their knowledge and experience to young professionals in the industry.
4. Continuous Learning
Stay abreast of best practices, policy changes and emerging trends, and develop future HR skills. These are good examples of continuous learning to keep in mind. You can integrate learning into your daily work and regularly read blogs, industry publications, research papers and HR newsletters. You can also join professional human resources organizations to expand your knowledge of human resources.
5. On-the-Job Training
Look for opportunities to work on HR projects and assignments that will expand your skillset and take you outside of your comfort zone. Work with experienced HR professionals in your organization, learn from their experiences and actively participate in new and existing HR initiatives.
Wrapping Up
As the HR industry rapidly evolves in line with technology, staying on top of future trends and ensuring you develop the core skills needed in a more digital landscape will be essential to your success.
Also, to have all HR processes/tool in one place, from HR software to Payroll, Task Management, Time and Attendance and many others, you only need to sign up for FREE! on BizEdge.